The reception for children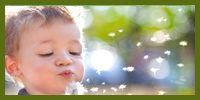 For our younger guests we provide FREE OF CHARGE on request at time of reservation:
camping beds (also with gear for the youngest) with two mattresses (more comfortable), anti-suffocation pillow, cotton cover, plaid (NO linen), Giordano's seats or in wood or plastic chair for children (depending on age ), toilet seat, changing table, pan-slip bathroom.
It 's also available, on request at time of reservation, a classic wooden crib with bumpers for some of the apartments.
They are available at a price of € 1,00 per day with a minimum of € 5,00.
All equipments booked will be ready inside the apartment at the time of your arrival.
A play corner, as in the gallery, is available for the children to spend the holidays full of fun.